Tenth Annual Turkey Chase is November 27-29
i80
Tenth Annual Turkey Chase is November 27-29
The Tenth Annual Turkey Chase Go Kart Races will begin on Friday, November 27 and run through Sunday, November 29 at the Lancaster Event Center, 4100 North 84th Street in Lincoln, Nebraska. Featured classes will include Clone Adult Heavy and Clone Junior 2 Heavy as well as Flat Heat Adult Stock Medium and Flat Head Junior 2 Heavy The feature for those four classes could pay out as much as $1,500 to win if 21 or more Karts. Top six qualifiers will run Top Qualifier dash that pay $500 to win if 21 or more Karts.
For the two Flat Heat classes they will run hot laps, heats and top 6 qualifier dash on Friday. Saturday they will run Flat Heat features, Clone Hot Laps & Heats. Sunday will be top 6 qualifier dash and feature for the two Clone classes.
Pre-registration can be done online at www.littlesunsetspeedway.com then go to team info and Turkey Chase Pre Entry. Online registration ends at 11pm on Sunday, November 22. You can also register by mail by sending your entry forms to Little Sunset Speedway, 5040 I Street, Omaha, Nebraska 68117 or you can call (402)-342-3453 Monday through Friday between the hours of 9 AM and 3 PM. Mail & Call-In entries must be received by Friday, November 20
All information about classes, entry fees, parking stall information and pit pass information can be found on line at www.littlesunsetspeedway.com or at the Little Sunset Facebook page: https://www.facebook.com/littlesunsetspeedway/?fref=ts.
The doors will open at 10 AM on Friday, November 27 with Registration from Noon until 2 pm, hot laps from 2:30 to 3:30 pm with racing to follow. The doors will open on Saturday and Sunday at 9 AM with registration from 9 until 10:30 with hot laps at 10:30 AM and racing to follow. Grandstand Admission is $10 per day and all Pit Passes are $20 each day (all ages).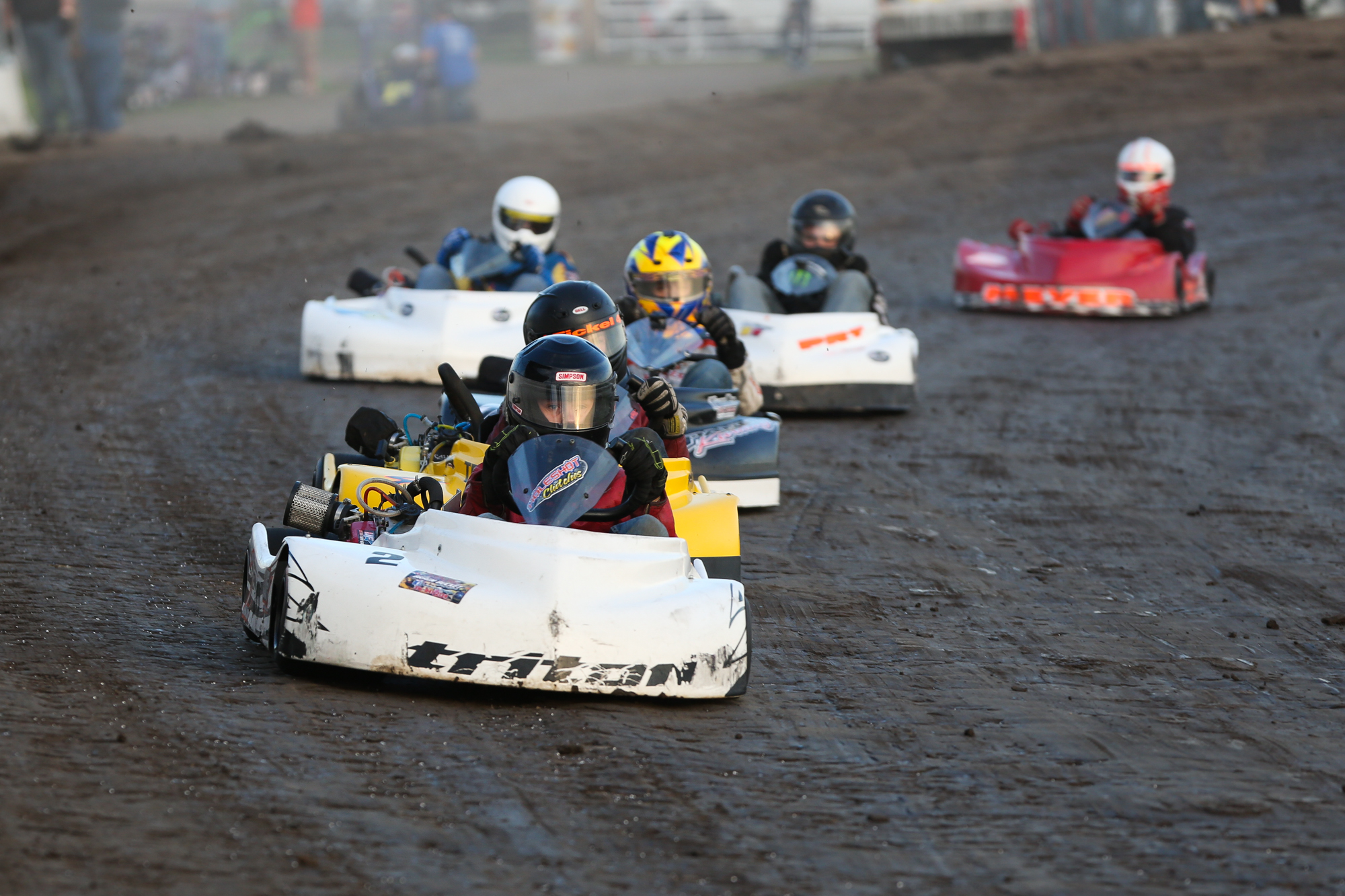 For rules/technical questions please call Lee Miller (402)-306-4774 or Bob Ward (402)-681-3948 from 6PM through 9PM, if no answer please leave a message.