The Bobby Parker Memorial is fast approaching
i80
Bobby Parker Memorial is fast approaching at I-80
The Annual Bobby Parker Memorial is fast approaching at I-80 Speedway on Friday, May 4. The event will once again pay $2,500 to win and $500 to start. There will also be a $300 Podium Draw and a Hard Charger Award for the Bobby Parker Memorial. The event will be sanctioned by the Nebraska 360 Sprint Car Series and is included in the $7,000 Nebraska 360 Sprint Series Point Fund at I-80 Speedway.
The race honors the late Bobby Parker who won close to 300 features in midgets throughout the Midwest as well as the first Modified Stock Car championships at Sunset Speedway in 1957 & 1958. Parker was inducted into the Nebraska Auto Racing Hall of Fame in 2000.
"We are expecting many of the best 360 Sprint Cars in the Midwest for this race." says Dennis Parker, son of the late Bob Parker and President of the Nebraska 360 Sprint Series.
Also racing will be NASCAR sanctioned Mods, SportMods, Stock Cars, Hobby Stocks and Compacts. Grandstand Admission is $12 for Adults, $5 for Juniors (6-12) with Five and under free as always. Pit Passes are $20 for NASCAR Members and $30 for Non-NASCAR Members. Racing starts at 7:15pm.
I-80 Speedway is located one block north of Interstate 80 Exit 420, halfway between Omaha and Lincoln. The Physical Address is 13909 – 238th Street, Greenwood, NE. Entrance to the track is at 13631 238th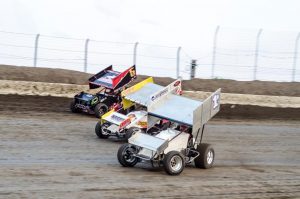 Street. For more information, visit www.i-80speedway.com or call (402)-342-3453. Don't forget to follow us on Facebook and Twitter.