Kenny Wallace Driving Experience at I-80 Speedway on June 21
i80
Kenny Wallace Driving Experience is at I-80 on June 21
The Kenny Wallace Driving Experience will be at I-80 Speedway for just one day only in 2018, that being Thursday, June 21. Drive a real dirt race car. To make your reservations call Call (855)-722-3347 or visit dirtracewithkenny.com.
Do not call the I-80 office, call (855)-722-3347 and book your ride today.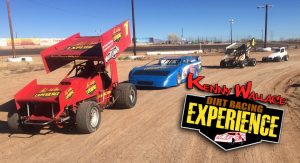 I-80 Speedway is located one block north of Interstate 80 Exit 420, halfway between Omaha and Lincoln. The Physical Address is 13909 – 238th Street, Greenwood, NE. Entrance to the track is at 13631 238th Street. For more information, visit www.i-80speedway.com or call (402)-342-3453. Don't forget to follow us on Facebook and Twitter.